I have chosen to share my research with whomever wishes to use it. Within this website you will find the complete published works of The Fitz-Patrick Mythology. When using this information for your own research I would greatly appreciate it if you would give me "footnote" credit. Thanks!

Those of you who are relatives of the tribe Mac Giolla Padraigh (Fitz-Patrick) who wish to have a complete copy of my work, please contact me at: macghobhainn@gmail.com

You may purchase the book on this website or go to John Smith Books.
FREE shipping through out the world.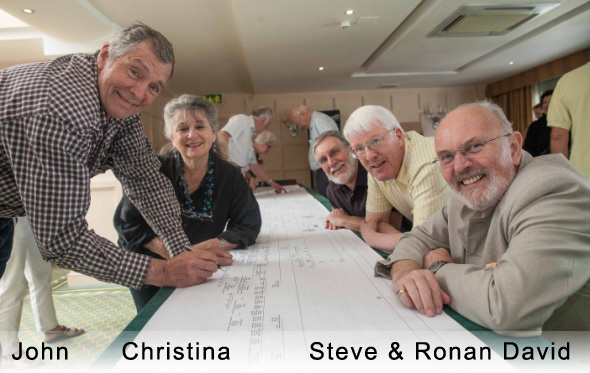 The historic signing of the grand Fitzpatrick Clan Genealogy Scroll - Kilkenny, Ireland July 2013.
John Hylas Smith, Christina Ann Smith, Steve Zalewski, Ronan Fitzpatrick, and Senator David Norris.


The mythology and genealogy of the House Of Ossory, the MacGiolla Padraig, the Fitz-Patricks going back to the beginning of time, through the Kings Of Ireland, Chiefs, Earls, Barons, and Lords of the House of... Read more -->